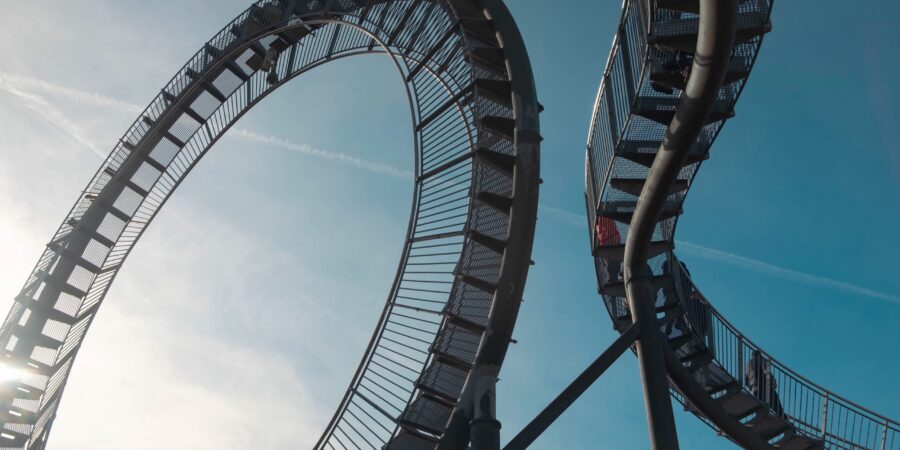 A while ago I sat with a friend. We were talking about the process of healing. "I know I need to go there," she said. "But I'm so scared."
Her words hit me in the center of my chest. I knew that feeling—something close to terror, a defensive holding up of your hands in front of you even as you know you're about to take the plunge. It's a bit like the fear one experiences as the roller coaster pauses at the top of that first, steep drop—except that in healing, there is usually less excitement.
Healing Feels Scary
I truly believe there is nothing so scary as taking a healing journey. Not only might healing bring up the most traumatic things you've ever experienced, but your survival instinct, a.k.a. "lizard brain," knows that its job is to keep you safe. It sends alerts through your whole system, warning you with heart rate, perspiration, and the need to fight or flee, that you are in danger.
Healing Will Change You
Healing also is not "safe." I'm reminded of Aslan, the lion and god-figure in C.S. Lewis's "The Chronicles of Narnia," who "is not a safe lion." Approaching Aslan was befriending danger. Which is a bit of a joke, really. Because in order to heal, you must feel safe; and yet it is so terrifying to approach healing. I think a part of us knows that when we dive into healing, we cannot expect to come out again as the same people.
But What You Don't Know Is…
Here's the thing, though. That lizard brain doesn't know what's possible. Nothing about it is taught to recognize potential or the possibility of endless transformation. This is no longer about survival of the fittest on a lizard brain level but about the advanced, complex brain system which allows us to take control, decide, and thrive. Sometimes we must give the lizard brain a little pat, and tell it gently, but firmly, "I hear your concern. Thank you, but I've got this. This is something I have to do," and step forward.
So Be Brave
Healing takes courage. There's no way around it. It takes courage to pull back the curtain, expose the wound, and say, "Do what you will," to this process and to life itself. It takes courage to dive down that first (second, third, eighth) time into the depths and to cry and scream and feel the extreme discomfort of being seen where it hurts the most. When we feel like a hot mess, shame arises, and that's why it's so important to feel safe with the setting, the practitioner, and within yourself.
That's all that healing is, really. Taking the plunge deep into the hurt; saying, "This is as bad as it gets," coming up for air, and realizing you are still safe. Still you, but more in touch with what might be possible than ever before.